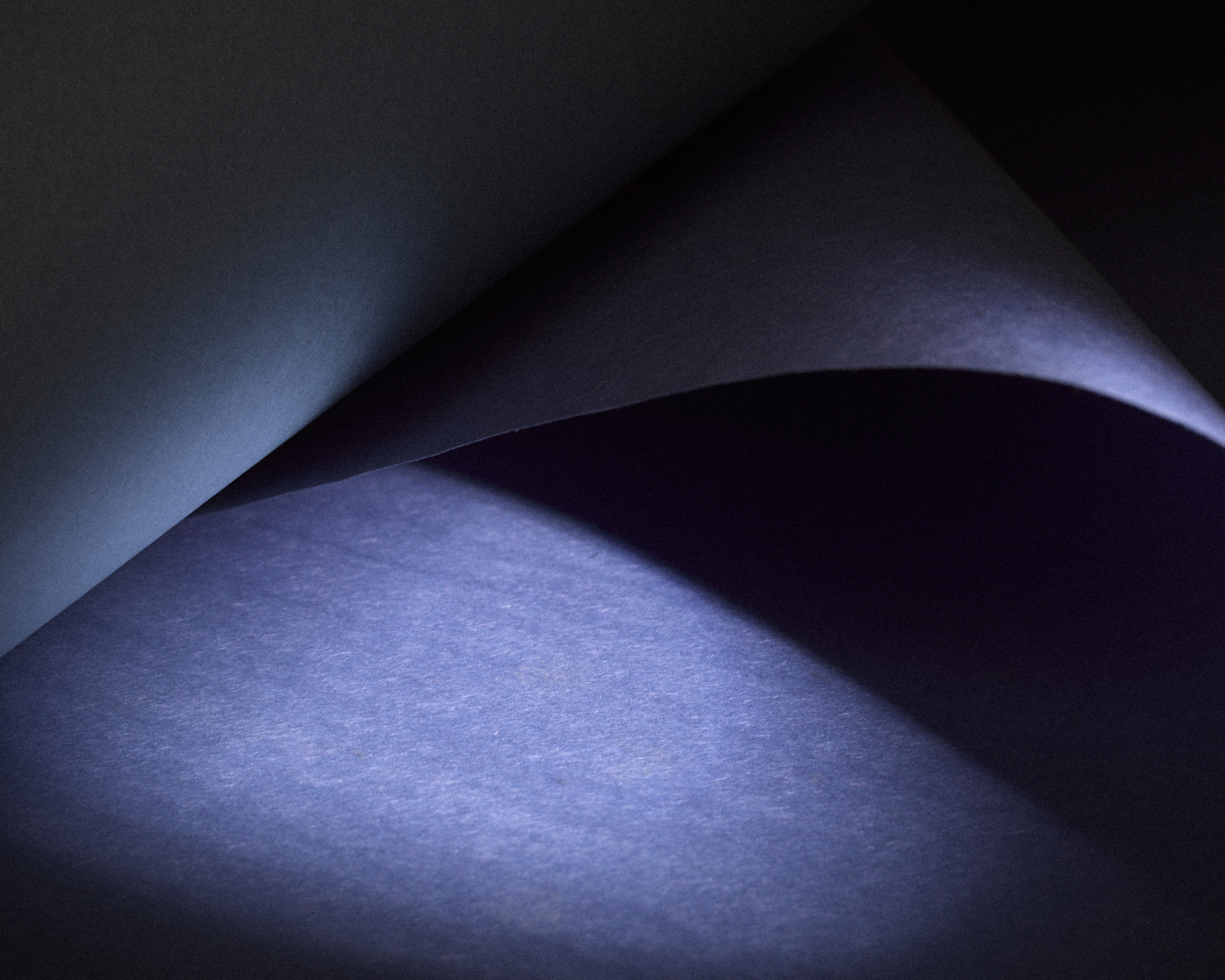 After I finished my first series of construction paper photos I knew it was something I wanted to return to at some point. I wasn't sure if I wanted to add more photos in the same style just with remixed color combinations or to shake things up a bit more.
In the intervening few months I happened to snag myself a Bowens Monospot, which is a unique spotlight strobe with a focusing mechanism, a mechanical iris, and a slot for gobos allowing patterns to be projected. Using the Monospot as the key light for another series of paper seemed like the perfect way to get a handle on what the light can do.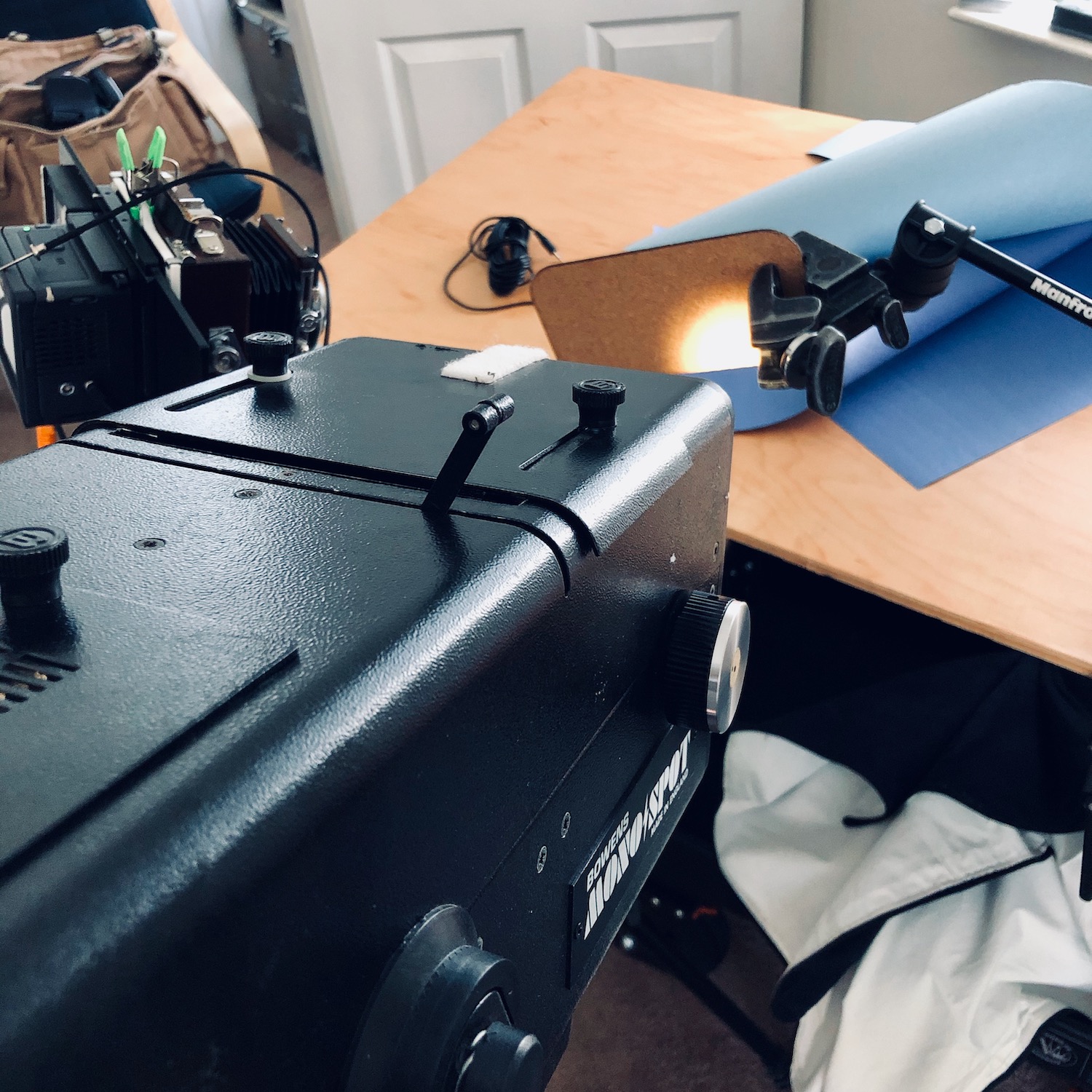 This time around I went for a much more dramatic light, compared to the soft low-contrast look from the initial images. All four photos are lit almost exclusively with the Monospot with one other light providing a little bit of ambient light to lift the shadows. One of the things I love about this strobe is that you can place little pools of light exactly where you want them.