Introducing First Contact
I'd like to introduce a new app I've been working on called First Contact, a quick and easy way to create contact sheets. First Contact features the right balance of options for customizing the layout while not getting you bogged down.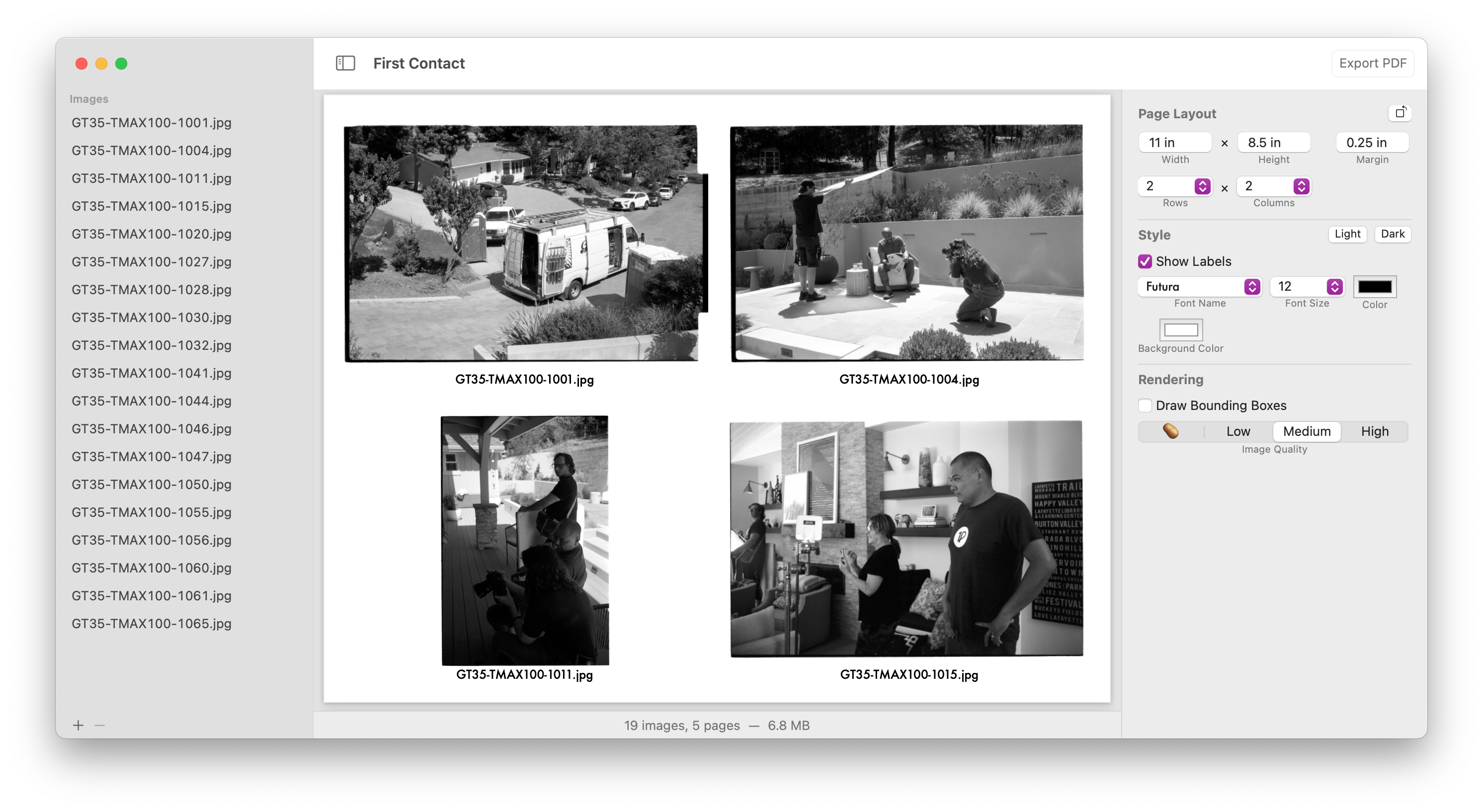 There are a number of ways to make contact sheets, but they tend to be part of expensive subscription plans, a side-feature of a DAM, a fancy print dialogue, or some combination of all three. First Contact aims to be fast and easier without sacrificing flexibility.
When you open images in First Contact the PDF is rendered in real-time, showing you exactly what you'll get and how large the final file will be, important if emailing is a concern. To that end you can also use 🥔 Mode, which scales images to the actual dimensions of the cell rather than embedding a larger (or full-size) copy.
The layout is easily customized by selecting the number of rows & columns along with the page margin. Your contact sheet can also be given the classic dark mode treatment for night owls.
Once everything is ready you can save the contact sheet and be on your way.
First Contact is available now for $25 with a 14-day free trial. To celebrate use the code first-contact-launch for 10% off!
digital-tech
app
first-contact