Capture One Plugin Update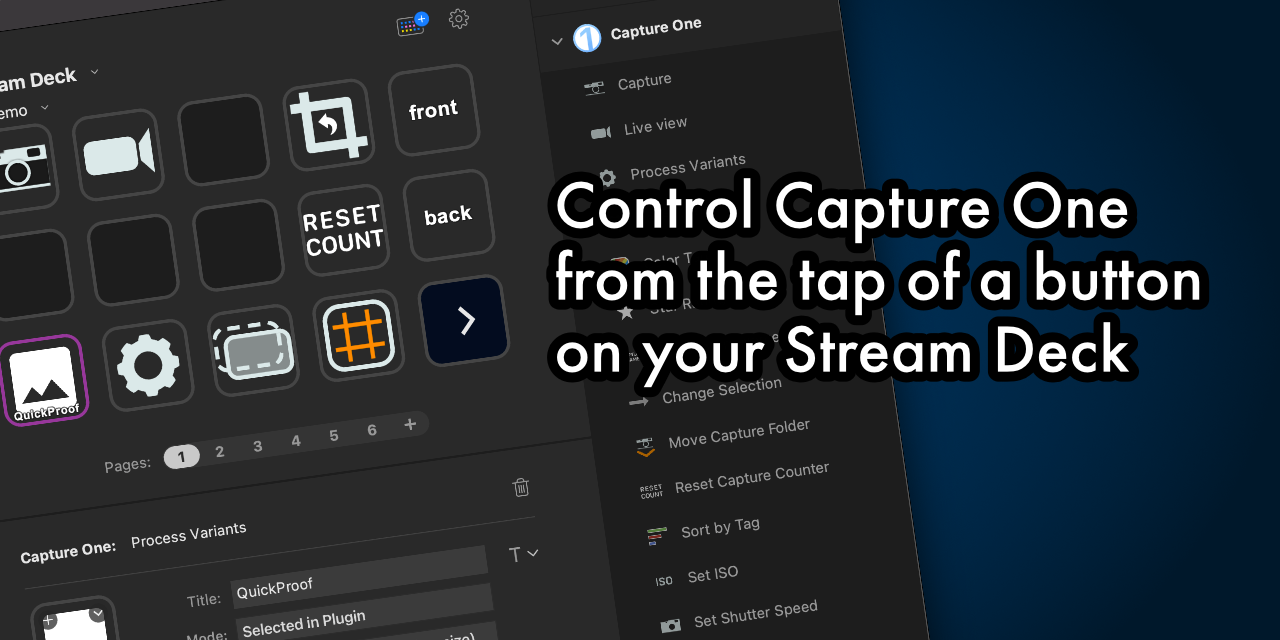 I'm pleased to annount two big updates to the Capture One Stream Deck plugin. The first is a new update and the second will make updates easier in the future.
Announcement the First
A new version of the plugin, 2022.6, is out and ready for download! This update fixes camera compatibility issues that prevented setting the shutter speed, aperture, or ISO. It also adds three new actions to toggle the visibility of the overlay, grids, and guides1.
Announcement the Second
After what has probably been too long I've finally submitted the plugin for inclusion in the plugin store. It hasn't been approved yet, but once it's in the store you'll be able to update automatically instead of needing to reinstall. Watch this space for an announcement when its available.
Unfortunately guides are Capture One Studio only, a limitation of Capture One's AppleScript support.↩